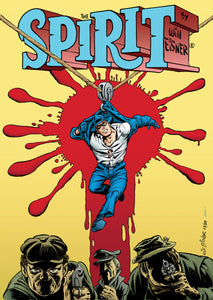 Celebrate the 80th Anniversary of Will Eisner's The Spirit with this all-new collection from Clover. Acknowledged by everyone from Alan Moore to Michael Chabon as one the of the most important comic book creators of all time, this collection features 10 stories, five of them with all-new coloring by Eisner Award winning colorist, Laura Martin. After you read these stories, you'll understand why the most important award in comics is named for him.


What is a graphic novella?
A graphic novella is an upgrade to the traditional trade paperback at an inviting price point.